Episodes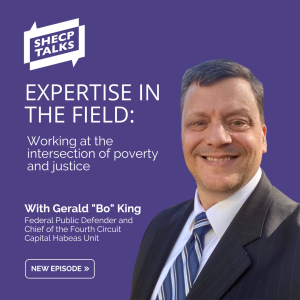 Tuesday Aug 30, 2022
Tuesday Aug 30, 2022
A conversation about working at the intersection of poverty and justice Gerald "Bo" King, Federal Public Defender and Chief of the Fourth Circuit Capital Habeas Unit, he discusses fighting for justice within the realities of our court system. Bo previously worked for the Equal Justice Initiative of Alabama and Atlanta Legal Aid Society and will talk about how he saw both poverty and place play a role in his work.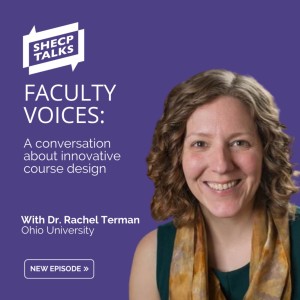 Monday Jun 27, 2022
Monday Jun 27, 2022
A conversation about teaching with a course with a strong sense of place with Dr. Rachel Terman from Ohio University Dr. Terman joins us to talk about her current class, "Sociology of Appalachia," the strong history and sense of community in the area, cultural assumptions about the area, and looking at region with an asset mindset.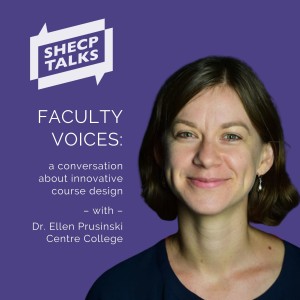 Sunday Apr 10, 2022
Sunday Apr 10, 2022
A conversation about innovative course design with Dr. Ellen Prusinski from Centre College Dr. Ellen Prusinski joins us to talk about her current class, "Education Policy and Social Change," why she values incorporating community-based learning into your coursework, and some of her current research that has roots in a previous class project.   
The Shepherd Higher Education Consortium on Poverty (SHECP), a 501(c)(3) nonprofit organization, encourages the study of poverty as a complex social problem, by expanding and improving educational opportunities for college students in a wide range of disciplines and career trajectories.
Through its programs, SHECP and its member institutions prepare students for a lifetime of professional and civic efforts to diminish poverty and enhance human capability, while also supporting connections among students, faculty, staff, and alumni engaged in the study of poverty.
Learn more at shepherdconsortium.org.